Home + Partners + F5
The F5 and ePlus partnership delivers application security, performance, and automation. Together, we secure and optimize applications, APIs, and infrastructure—on premises, in the cloud and at the edge—so our customers can deliver the exceptional digital experiences that reduce costs, improve operations, protect users, and build trust and loyalty.


Learn how we can help you mitigate risk and reduce the complexity of operating apps across multi-cloud environments.

F5 has three overarching solution areas to support our customers' modern application journeys:

Connect, protect, and deploy apps across distributed clouds

Introducing F5's newest SaaS-based security, networking, and application management platform—Distributed Cloud Services.
F5 Distributed Cloud Services enables:
Web App and API Protection (WAAP):

Mitigate application threats and vulnerabilities across multi-cloud and edge environments.
Learn more



Multi-Cloud Networking:

Securely connect and deploy distributed applications across multiple clouds and edge environments.
Read The Overview



Bot Defense:

Bot protection for APIs and web and mobile apps allows you to defend against malicious bots. Ensure safe, fast, and seamless user experiences.
Learn more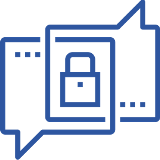 Deliver Modern Applications at Scale
The F5 NGINX solutions modernizes apps at scale with high-performance app delivery spanning monoliths to microservices.
NGINX helps you:
Secure Kubernetes Connectivity


Deliver your Kubernetes apps and microservices securely across on-premises, hybrid, and multi-cloud environments, improving customer experiences with reduced complexity, increased uptime, and detailed real-time visibility at scale.
Manage & Scale Billions of API Calls
Ensure uncompromised performance, reliability, and security with the industry's fastest, most trusted API gateway.



Multi-Cloud Application Delivery


Migrating web apps and APIs to the cloud provides the reliability and scalability that today's digital experiences demand. NGINX helps you achieve production-grade app delivery for any strategy including single cloud, hybrid-cloud, multi-cloud, and Kubernetes.

Web App Security Without Compromises

Attackers follow the money. In a digital economy, this means targeting web apps and APIs to exploit vulnerabilities and abuse business logic. They compromise customer accounts, leading to large-scale fraud that can devastate your business.
F5 security solutions protect apps and APIs across architectures, clouds, and ecosystem integrations to reduce risk and operational complexity while accelerating digital innovation.
F5 Security Solutions help you:
Mitigate Application Vulnerabilities
Mitigate Bots and Abuse
Secure APIs and Third-Party Integrations
Protect Against DDoS Attacks
Protect App Infrastructure
Watch the overview.