Home + Partners + F5
F5's portfolio of automation, security, performance, and insight capabilities empowers our customers to create, secure, and operate adaptive applications that reduce costs, improve operations, and better protect users.


F5 has three overarching solution areas to support our customers' modern application journeys:

Security In Everything We Do
Attackers are targeting your applications. F5 solutions protect digital experiences, reduce operational costs, and improve customer retention through a resilient, automated and adaptive defense that maintains full efficacy as attackers evolve, reduces friction for your customers, and enables security at app speed.
Use Cases:
Encrypted Threat Protection: Protecting applications and data is one of the most prevalent needs facing modern organizations today. That's why SSL visibility is critical. F5's encrypted threat solutions offer high-performance decryption of inbound and outbound SSL/TLS traffic, ultimately enabling security inspection that exposes malware threats and stops attacks.
Mitigating App Vulnerabilities: Protect your organization by maintaining the confidentiality, availability, and performance of the applications that are critical to your business with F5 Application Security solutions.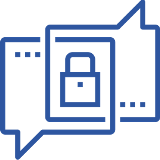 NGINX for Adaptive Applications
NGINX App Protect helps organizations move to DevSecOps, closing the DevOps/SecOps chasm. The solution expands security beyond basic signatures enabling superior performance, with lower latency and easy integration into modern CI/CD toolchains.
Use Cases:
Optimize Kubernetes Traffic Management: NGINX enables organizations to quickly establish production-grade Kubernetes environments that meet the growing needs of their business, its applications, and industry regulations.

Load Balance Cloud-Native & Hybrid Cloud Apps: Speed up time-to-market without compromising security and performance with the NGINX Controller Application Delivery Module .

Manage APIs: Manage the lifecycle of all your APIs – definition, versioning, securing, monitoring, traffic management, analytics, developer portal, and retirement using the NGINX API Management solution.

SaaS/Managed Services
Running applications across multiple clouds enables redundancy and infrastructure resilience. But as your application portfolio grows, managing multiple native services gets harder—and increases the chance of deployment issues and security policy gaps. By making it easy to apply consistent application security and delivery policies across cloud platforms, F5 helps reduce complexity, while enhancing the safety and performance of all your applications.
Use Cases:
Mitigate App Vulnerabilities, Bots, and Other Automated Attacks: Protect your business and your customers with F5 Distributed Cloud WAAP, a cloud-delivered as-a-Service solution that secures web applications and APIs with fully integrated, best-of-breed WAF, DDoS and bot defense, and API protection from the core to the edge.

Multi-Cloud Networking: F5 Distributed Cloud Mesh is a revolutionary multi-cloud networking solution enabling companies to deploy distributed applications across multiple public and private clouds. Companies benefit from a simplified, consistent networking policy, security, governance, and visibility across clouds.