Leverage the Power of a Long-Standing Partnership
For over a decade, ePlus has partnered closely with Cisco to provide expert guidance and support through every phase of the IT lifecycle—allowing us to architect a digital landscape that fits your unique business needs. Our experienced, Cisco-certified team of 500+ technical and support resources can design, deploy, and manage a wide range of solutions, including enterprise networking, multi-cloud and intent based networking, security, and collaboration tools as well as flexible software licensing and subscription models. Our proven lifecycle services approach helps you maximize asset utilization, accelerate outcomes, and streamline the customer experience so you stay ahead of the innovation curve.
In today's rapidly changing IT environment, organizations must be diligent to protect themselves. Ever-evolving cyber threats can have a long and lasting effect on business operations and brand reputation. ePlus and Cisco work together to stop these threats, through prevention, detection, and incident response. We employ access controls to help reduce your attack surface and simplify your network—giving you greater visibility into your network, so you can see threats as they evolve. Cisco security technology, delivered by ePlus, helps you keep your business more secure and productive.
With Cisco Umbrella, we'll help you stop threats before they reach your network or endpoints. Mitigate remediation costs and breach damage. Reduce the time to detect and contain threats. And increase visibility into activity across all devices. Simple to deploy, and seamlessly integrated into your existing security stack, Cisco Umbrella is your first line of defense against cyber threats.
How does ePlus support emerging architectures without compromising user experience or straining resources? By giving you clear migration paths that reduce the risks of adoption and governance of the latest technologies. ePlus can simplify the management of complex networks, and help you streamline operations and boost productivity.
Cisco Digital Network Architecture (Cisco DNA) takes enterprise networking and intent-based networking to the next level. Combined with ePlus' network and security expertise, Cisco DNA can provide the business agility and scale you need, by automating your network, lowering WAN costs, and assuring network performance, while detecting and mitigating threats.
You want to build and manage a cloud-enabled enterprise foundation. ePlus has the industry-leading expertise, services, and solutions to address your specific needs and execute on the best strategy. Whether you need to deploy, manage, and optimize applications in a multicloud environment or protect multicloud identities, data, and applications, Cisco offers the essential software that simplifies a multicloud portfolio. Together, ePlus and Cisco can deliver the solution that fits your unique business needs.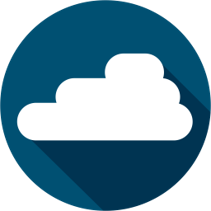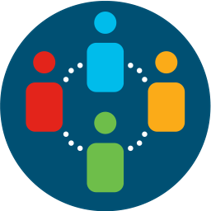 Modern meetings require a new approach; the ability to collaborate and connect seamlessly. No one is better than ePlus at deploying and delivering Cisco's next-generation meeting solutions. The right solutions, deployed and managed by ePlus, can help you get the most out of your teams—wherever they are.
Want to Learn More?
We have proven success engineering and deploying solutions that enable our customers to thrive in today's constantly changing, complex technology landscape.