How Hyperconvergence Offers a Simple Solution
When you're looking to move to hybrid IT, you need best-in-class solutions from ePlus and Hewlett Packard Enterprise, which are designed for user simplicity and unmatched performance. You'll no longer be hampered by lagging application deployments, siloed resources, or disaster recovery plans that don't add up. The HPE SimpliVity 380 solution, powered by Intel® Xeon® processors, offers your business all the finest computing, storage, and networking while keeping your environment safe, agile and hassle-free.

Never has the user experience been so simplified than with hyper converged technology. Deployed by ePlus, the HPE SimpliVity 380, strengthened by Intel®, automates complicated tasks and critical updates while creating multiple VMs in just minutes.
Read our checklist to learn if your data center is ready for hyper converged and if it's time to reexamine your IT environment.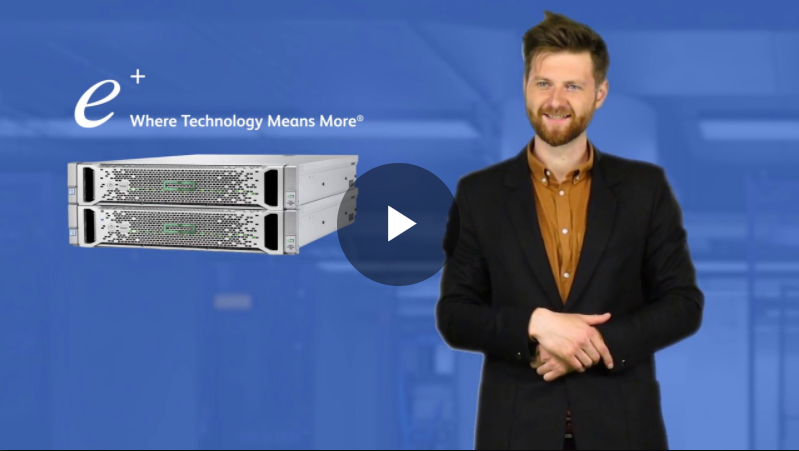 Watch our video to uncover how to simplify IT, reduce costs, and help your IT department breathe easier with hyper converged.
Why ePlus?

Hewlett Packard Enterprise is a strategic partner for ePlus in the journey to the Enterprise Defined Data Center (EDDC) as our clients need compute, storage, and networking equipment to develop and build on-premises services to meet various compliance, performance, and security characteristics of the services the business requires. ePlus will leverage the HPE SimpliVity 380, powered by Intel® Xeon® processors, to integrate compute, software-defined storage, and software-defined intelligence all in one solution.

Contact us at (888) 482-1122 or tech@eplus.com to see if you qualify for an HPE SimpliVity proof of concept.

*IHS Markit, "WLAN Strategies and Vendor Leadership North American Enterprise Survey," Oct 2016.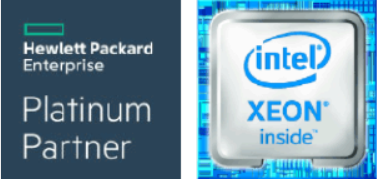 Hewlett Packard Enterprise specializations include: Converged Infrastructure, Networking.

The information contained herein is subject to change without notice. The only warranties for Hewlett Packard Enterprise products and services are set forth in the express warranty statements accompanying such products and services. Nothing herein should be construed as constituting an additional warranty. Hewlett Packard Enterprise shall not be liable for technical or editorial errors or omissions contained herein.

Intel, the Intel logo, Xeon, and Xeon Inside are trademarks of Intel Corporation or its subsidiaries in the U.S. and/or other countries.

© 2017 ePlus inc. – All rights reserved.