ePlus recently acquired ABS Technology and we are committed to maintaining the local support and customer-first approach ABS is known for, now with access to additional ePlus resources and expertise. Built upon a history of success, our focus is making technology mean more—and do more—to drive positive business outcomes for our customers.
More Innovation. More Progress. More Results.
Technology evolves quickly, and every new development exposes our customers to new opportunities and new challenges. ePlus is the partner that can help them navigate with confidence and agility.
Solutions & Services Expertise
From Cloud, Security and AI to Digitization and Managed Services, we help organizations navigate their technology options – and then design, orchestrate and seamlessly implement solutions. Backed by a staff of more than 1,500 employees, 650 of whom are certified on the latest technologies from industry-leading IT companies, ePlus provides unparalleled guidance and expertise that allows customers to maximize the return on their technology investments. Whether as a trusted advisor, a hands-on extension of their team, a trainer, a staffing partner or in a capacity to proactively monitor and manage their networks: we are at the front lines…helping them forward focus in a way only ePlus can.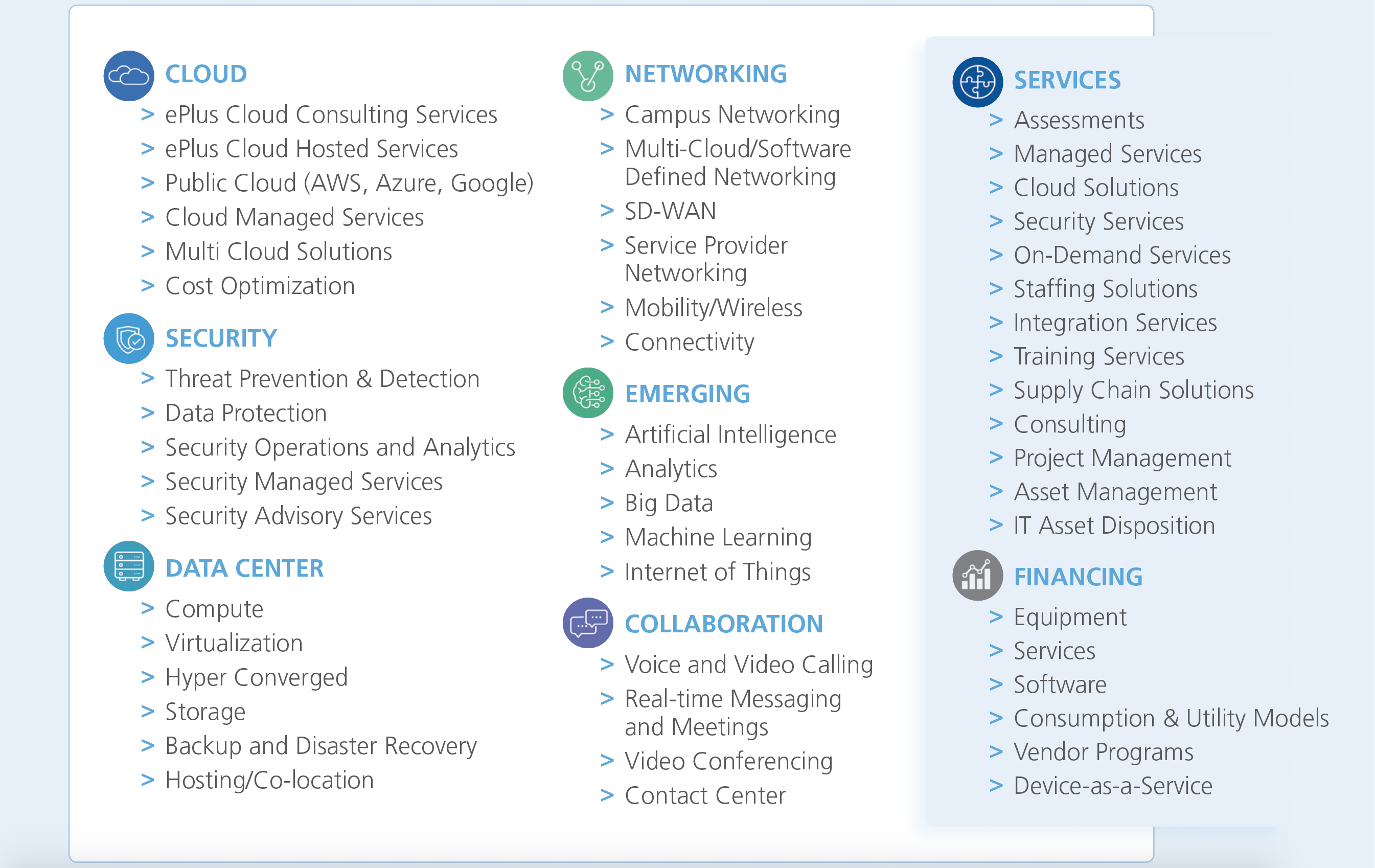 More Partners
ePlus holds long-standing and successful technology partnerships, and we look forward to extending our relationships in the Mid-Atlantic and Southeast. We're excited to add the expanded expertise and engineering delivery capabilities of the robust ABS team to the ePlus roster.
Our customers benefit from our deep partnerships with leading technology providers, enabling us to create solutions that connect the dots between IT investments and business outcomes so technology means more, and does more, for them.